Business Intelligence
Visualize, automate, and report clinic specific and enterprise-wide views of data, data analytic services, trending analysis, and more.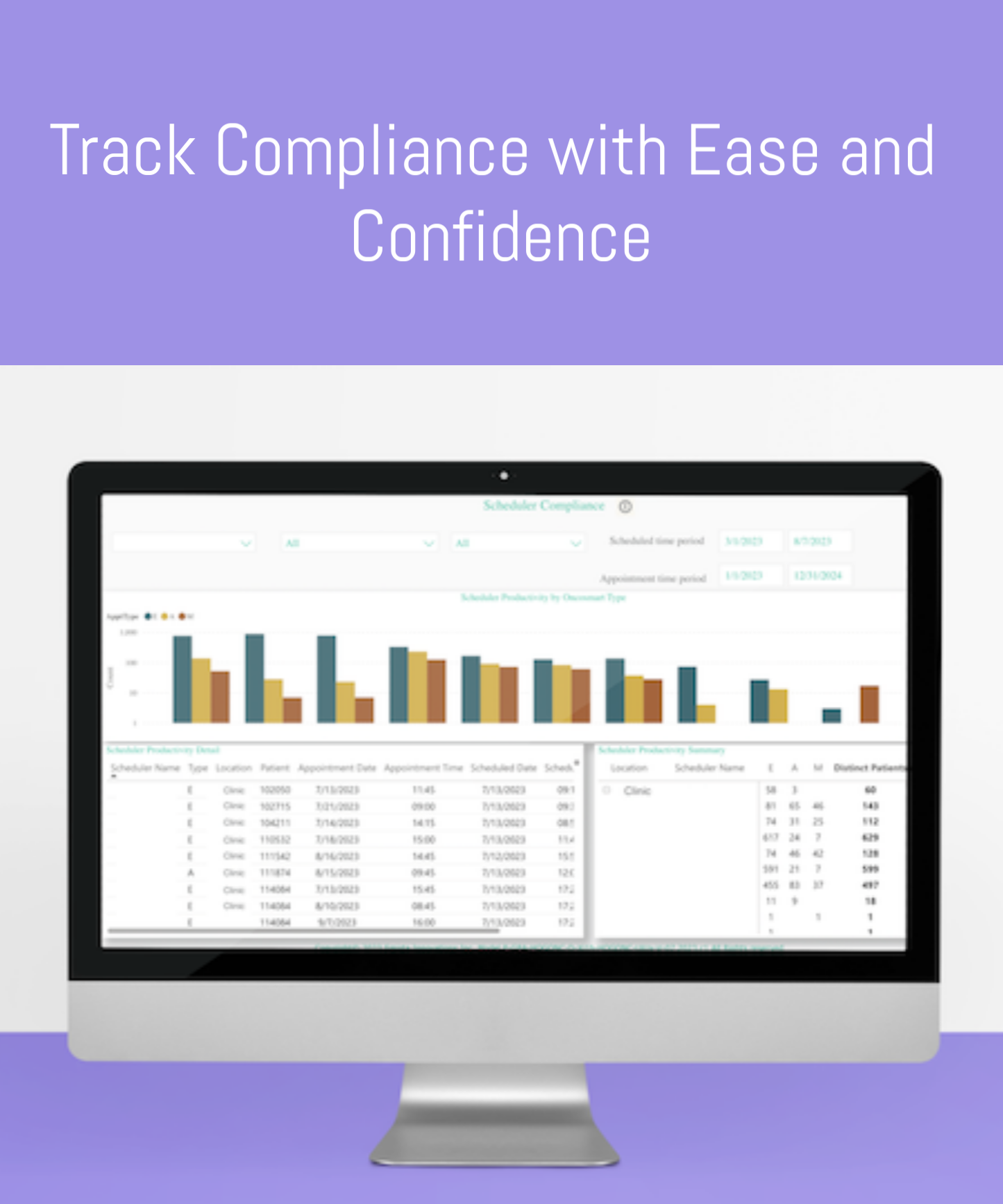 Any solution is successful only when complied to the greatest extent possible. Navigating compliance doesn't have to be overwhelming. Our platform provides you with the resources and capabilities to proactively address compliance challenges and opportunities.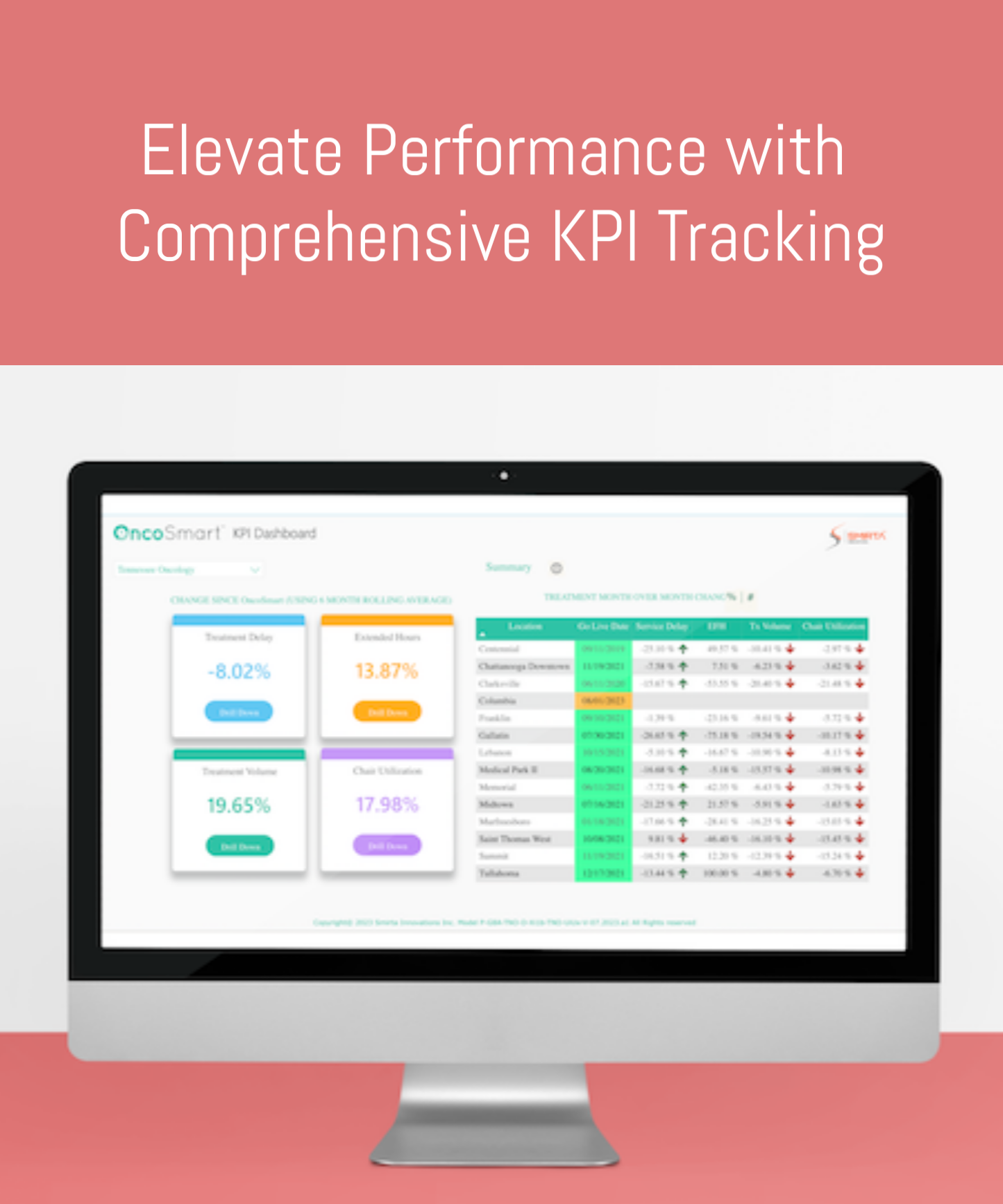 Welcome to our KPI Tracking feature, where we empower businesses to measure, analyze, and optimize their performance with precision. In today's competitive landscape, Key Performance Indicators (KPIs) serve as your compass, guiding you towards your goals and helping you make informed decisions for sustained success.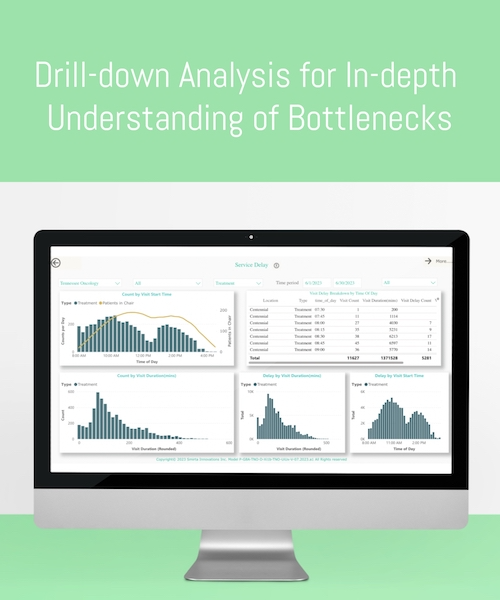 Welcome to our Drill-Down Analysis section, where we take data exploration to the next level. In the world of business intelligence, understanding the big picture is essential, but gaining insights from granular data is where the real magic happens.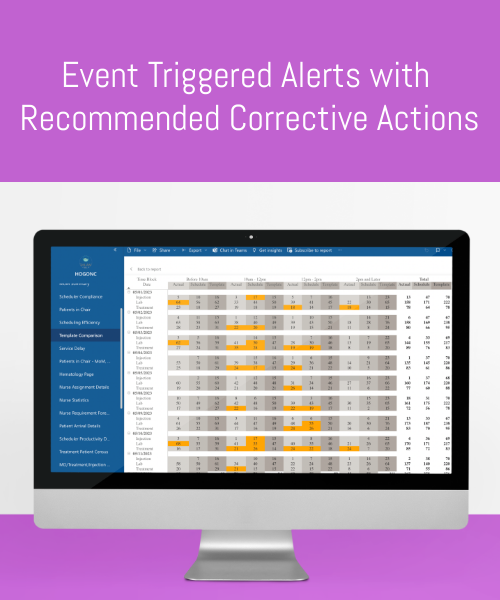 In a landscape where timing is critical, event-based triggers serve as your proactive assistants. They ensure that when specific events occur, predefined actions are executed seamlessly. Whether it's change in patient volumes, significant staff changes, or optimizing operations, event-based triggers empower you to act with precision.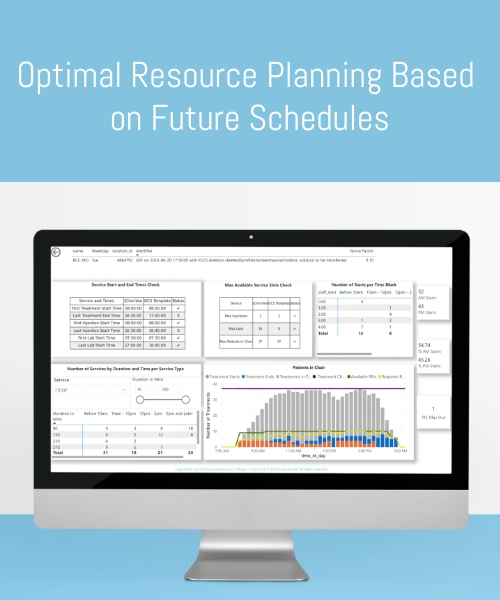 Our optimal resource planning guides businesses towards smarter allocation of their most valuable assets – time, talent, and resources. In an era of complexity and competition, the ability to plan and allocate resources effectively is a game-changer. Our solution empowers you to achieve more with less, maximize productivity, and achieve your goals with precision.